Opentop is an initiative, led by Fundación Valenciaport, which seeks to become a global benchmark in open innovation in the port logistics sector, fostering the creation and growth of innovative technology companies
Opentop's first activity will be the second Valenciaport Hackathon, which will take place on 6, 7 and 8 May    
Valencia, 23 de March de 2022. – The official launch of Opentop – the Innovation HUB of Valenciaport – was held this morning in the Clock building of the Port of Valencia, in a large event that brought together more than 150 attendees, including local authorities, representatives of the port logistics cluster and members of the innovation ecosystem.
This new innovation hub is an initiative, led by Fundación Valenciaport, which aims to become a global benchmark in open innovation in the port logistics sector, fostering the creation and growth of innovative technology companies.
Opentop will give participating startups the opportunity to work directly from and with companies in the port community of the Port of Valencia, Spain's leading port in terms of container traffic and the fourth largest port in Europe, fostering not only regional, but also national and international entrepreneurship, while strengthening the city's business network.
One of the first activities to be launched within the framework of Opentop is its incubation and acceleration programme, for the development of which Fundación Valenciaport has Telefónica as a strategic partner.
The event was opened by Aurelio Martínez, president of Fundación Valenciaport, who explained that "the Valenciaport cluster has been a pioneer in the field of innovation in many aspects, with Fundación Valenciaport being a clear exponent of the great commitment of the Port of Valencia and its port community to promote innovation as a way of increasing its competitiveness and offering better logistics and port services". He also stressed that, "with this new initiative, we are making available to the port community a whole set of tools to support and facilitate the rapid and effective incorporation of new technologies, innovation methodologies and innovative culture in the sector".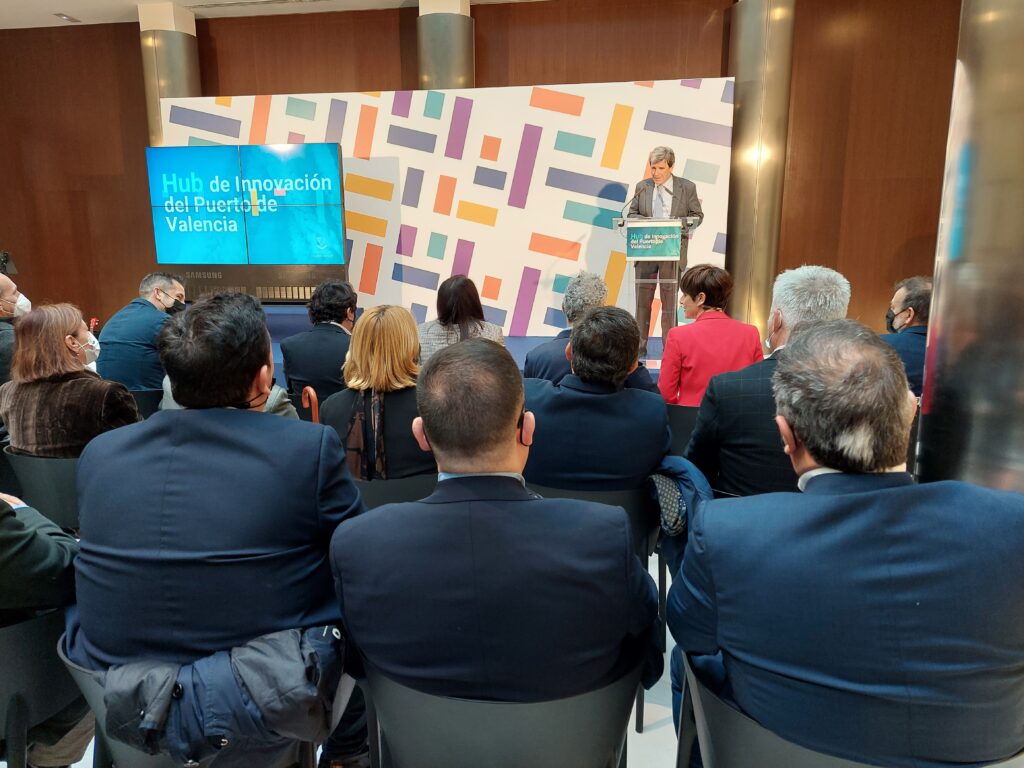 Next, Guenia Gawendo, director of Telefónica Ventures, highlighted Telefónica's experience in supporting companies, institutions and public administrations by building open innovation programmes. She also highlighted how Telefónica is investing with special interest in the digitalisation of ports, where the Port of Valencia plays a fundamental role. Regarding the Innovation Hub of Valenciaport, she commented: "We are very proud of this collaboration with the Port of Valencia, where we will accompany them on their journey as an Open Innovation Hub, helping them to grow and increase their competitiveness with a comprehensive proposal to accelerate and scale startups".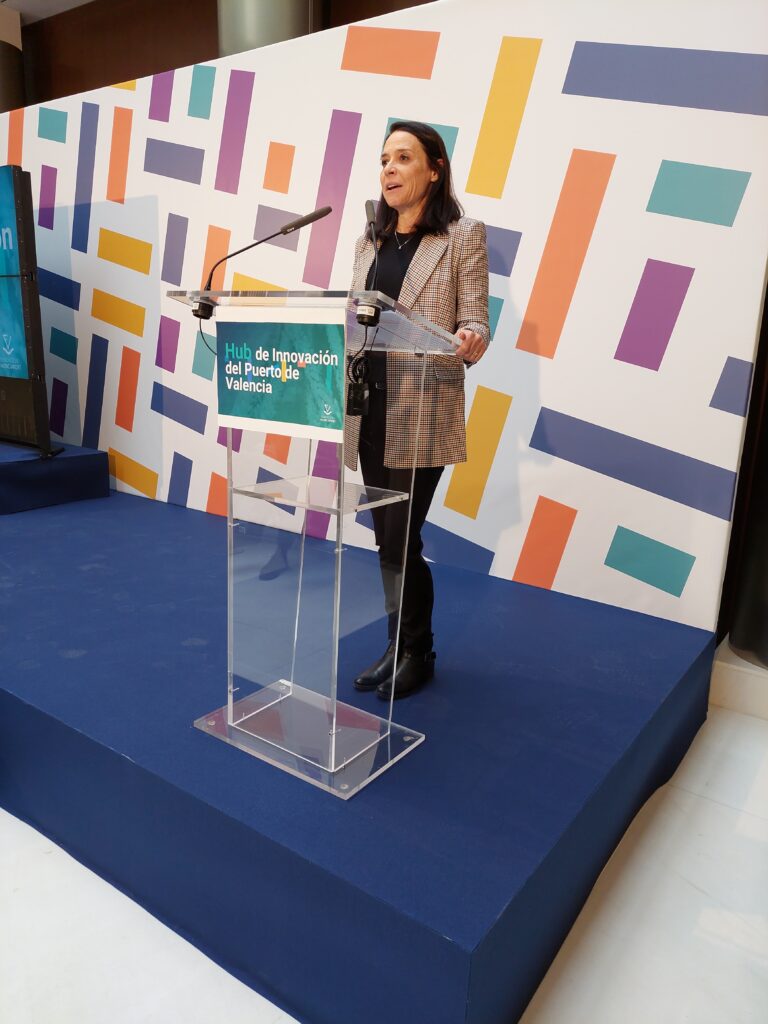 Then, Javier Romeu, CEO of TIBA, and Hugo Mira, CEO of Wimtruck and Mojito360, shared with the attendees their successful experience of collaboration in open innovation between a large corporation and a startup. According to Hugo Mira "thanks to this union we have managed to become a benchmark in international logistics visibility solutions. The support of a large group like Romeu has provided us with financial solvency, knowledge of the sector and a network of contacts that would be unthinkable without their support". On the other hand, Javier Romeu praised both startups explaining that "Wimtruck and Mojito360 drive and accelerate at a speed impossible to execute within a large company, with disruptive solutions that on different occasions have transgressed the commonplaces of the maritime sector".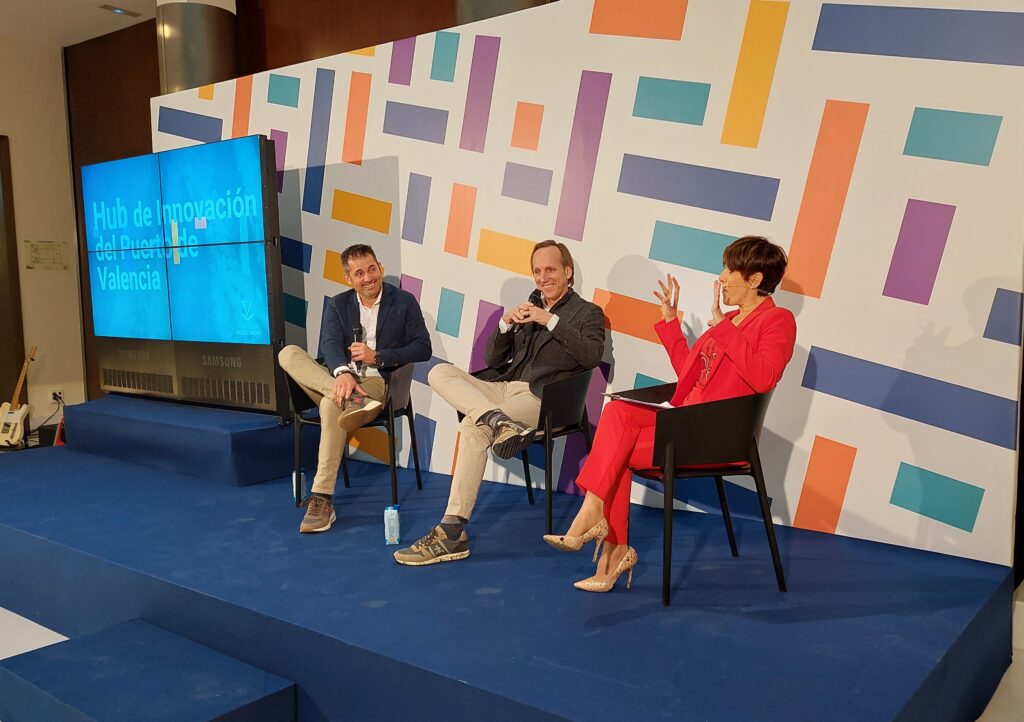 Finally, the general director of Fundación Valenciaport, Antonio Torregrosa, presented in detail the activities that will be developed within the framework of this initiative, also revealing its brand name: "Opentop", as well as the recently launched website. Torregrosa explained that "Opentop will include an incubation and acceleration programme, which we will develop together with our partner Telefónica; as well as a Living Lab and a venture capital fund, which will complete the R&D&I and training activities that we have been developing at Fundación Valenciaport since 2004". Torregrosa also announced that Opentop's first activity will be the 2nd Valenciaport Hackathon, which will take place on 6, 7 and 8 May and for which registrations were open at the same time via the recently launched Opentop website.