Valencia, 17 May 2022. – The first demonstration event of the STAMINA project, an initiative that proposes a set of decision support technologies for the prediction and management of pandemics within and beyond the borders of the European Union, was held this morning in the Clock building of the Port of Valencia.
The aim of this event, which was organised by Fundación Valenciaport and the Valencia Local Police with the collaboration of the Spanish Red Cross, was to carry out a simulation of the arrival and disembarkation of a group of students from Mallorca among whom an outbreak of Covid-19 had been detected, in order to test three of the tools developed within the framework of the project.
On arrival, the students were triaged and tested for antigens to detect possible positives. They were taken to their homes for quarantine or to hospital by ambulance, depending on the severity of the cases. Subsequently, a case has been detected of a student who, having tested positive, has left the confinement to attend a large party so the local police have launched a search device to prevent the spread of the disease.
The Apps or tools tested in this demonstration were the Emergency Map Tool (EMT), which allows real-time visualisation of the devices deployed on a map, the Web and Social Media Analytics (WSMA), which performs a sentiment analysis of social networks and CrisisHub, a web tool for crisis management and available resources.
First responders from Valencia Local Police, Port Police and Spanish Red Cross have implemented these tools and the necessary procedures in order to handle the emergency in the most efficient way possible.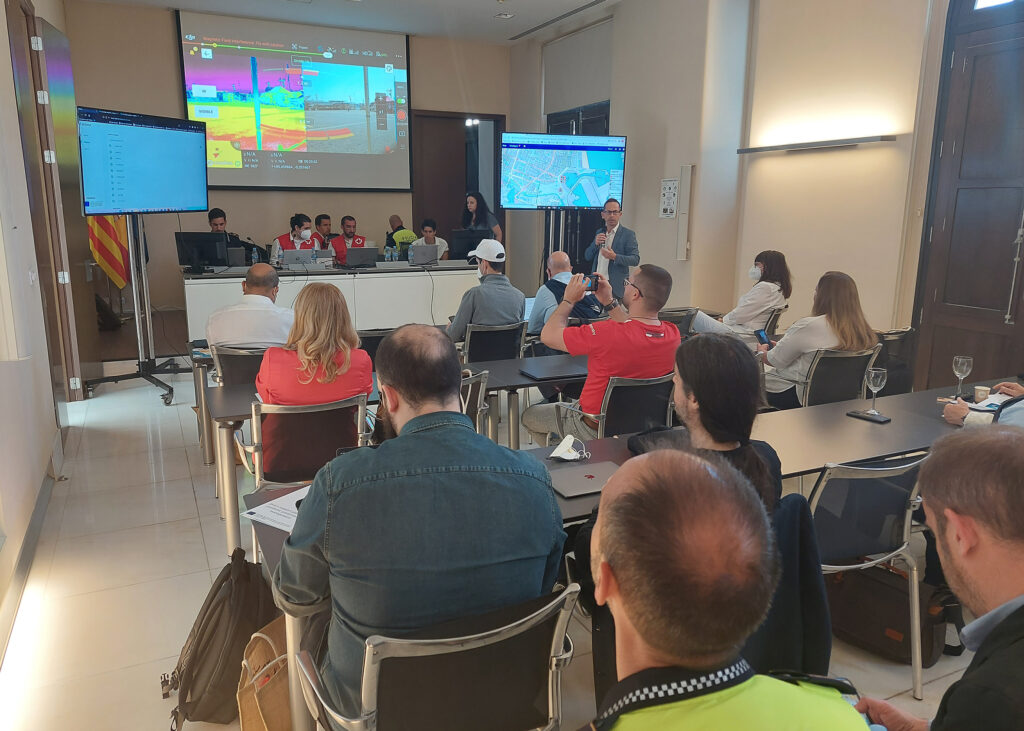 STAMINA
The STAMINA project (Demonstration of intelligent decision support for pandemic crisis prediction and management within and across European borders) is an initiative co-funded by the European Commission's Horizon 2020 programme that has brought together 37 partners from sixteen European Union countries, the United Kingdom, Turkey and Tunisia, with the common objective of proposing a set of decision support technologies for the prediction and management of pandemics within and across European Union (EU) borders.
In this context, and due to the constant movement of passengers inside and outside the EU by cruise ships or ferries, as well as the possible disembarkation and care of refugees, it is necessary to provide ports with advanced tools to manage the safety of people's health, avoiding potential contagion of infectious diseases, as well as their propagation.
The project consortium, led by EXUS Software, includes the Valenciaport Foundation, the Valencia Local Police and the Spanish Red Cross as members of the Spanish pilot team.
This project, with a budget of €9,500,000, is scheduled for completion in August 2023.